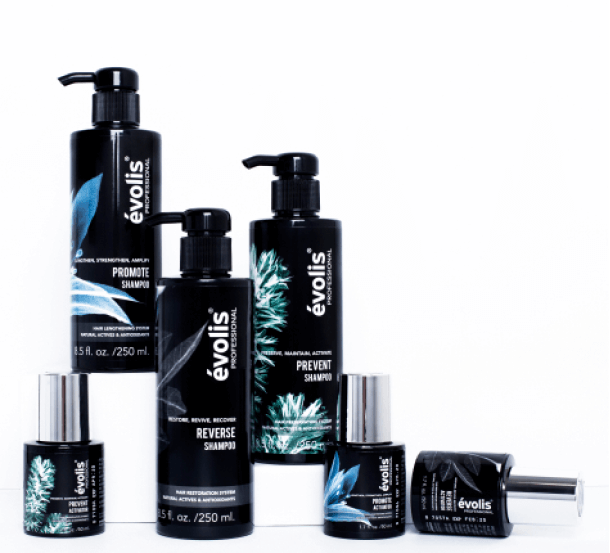 WHY IS HAIR SO IMPORTANT TO US?
Our hair is so important. It feeds our self-confidence, defines who we are and how we feel. Have a bad hair day, have a bad day. Have a good hair day have a great day. There is no one that would ever say "I want bad hair".
Hair challenges are all too common. Most men and women will experience some form of significant hair loss during their lifetime and this can have a profound effect on self-esteem, with over 40% of those suffering from hair loss losing confidence and one in three suffering from depression.
MARIA'S INSPIRATIONAL STORY
Biotech CEO Maria Halasz had been personally affected by hair loss after she turned 40 and her hair started to thin. As a scientist, Maria searched for solutions for hair loss, but began to lose hope after trying everything without any success. Serendipitously, on a trip to Japan, Maria encountered technology based on blocking a protein called FGF5 by using naturally sourced ingredients.
Initially impressed with the science, Maria started using the FGF5 blocking products. After a few months, the total hair transformation that she achieved was so impressive she acquired the company. évolis® was born shortly after.